There is probably not much that you could say that is positive about this COVID pandemic. However, one of the outcomes that I was hoping for was that musicians would be able to spend their time drawing on their creative powers during this time to bring us something new and different. This was not a given as I knew from my own perspective that the lockdown had the opposite effect, and I actually wrote less during that time than I have before and subsequently.
Such music is now beginning to emerge though, and, to date, most of it has been great; this album from Chino Burga being no exception. You may know Burga as the guitarist of Peruvian band Culto Al Qondor, he is certainly known as having a prodigious output as a musician. Here he has produced two long pieces (each just over twenty minutes) which has been described by Burga as follows:
…the album has a whole concept of healing frequencies at 396Hz which is supposed to open your root chakra…and according to metphysical studies red is the colour for that frequency….I know, I know…hippie bullshit hahahaha but its a concept thing!"

https://dronerockrecords.com/shop/letanias/
This is why the whole album is recorded in D Minor… a siren voice from lockdown Lima bringing us peace and calm. There is something very meditative about this music… there is an eternal quality to it… no beginning or end… it is just there, playing. And while it is playing you cannot help but take notice of it… it is not something that can exist in the background… and while the changes in it are at best glacial, your attention is never drawn away from it. It is neither heavy not ambient… it just is… and remains… a sort of ineffable presence. In fact it perfectly reflects that stasis of lockdown… yet it has a certain liberating quality to it, as if you are just there while all around you is moving… maybe the stasis of a long space journey… space rock where the space outside is doing all the movement….
So while this is an intense and strange record, it is also one that is very rich to listen to… a pair of tracks which are in many ways of their time, yet can transmit to us from beyond the moment in which they were recorded to take us to new levels of listening, and help is to elevate ourselves to a new sense of serenity.
RELEASE INFORMATION (From Drone Rock Records)… click here for further information
Special edition:
150 copies on clear vinyl with heavy, red splatter effects.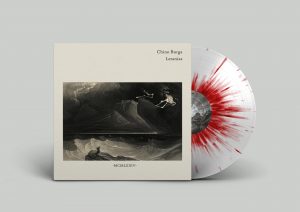 The special edition also comes with an exclusive DRR logo vinyl sticker.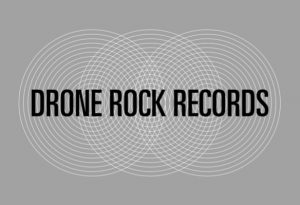 Regular edition:
100 copies on red vinyl.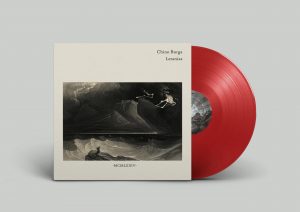 Either version purchased directly via the DRR website come with an instant digital download.
-o0o-
Hey,
Thanks very much for reading my blog, I really appreciate this. I write it as a labour of love to help me enjoy music, and to give something back to the many talented people who put out these incredible sounds.
To make it as enjoyable as possible for others I do pay extra so there are, for instance, no ads on these pages; but it would be great if the blog could pay for itself.
So, if you've really enjoyed your visit here and have found some music that you think is amazing, why not buy me a coffee (I write in independent cafés a lot) by clicking the "make a donation" button on the sidebar or footer depending on your device.
Cheers…
Follow The Fragmented Flâneur on Facebook, Instagram (@fragmentedflaneur), Twitter (@fragmentflaneur) and bandcamp